One Week PM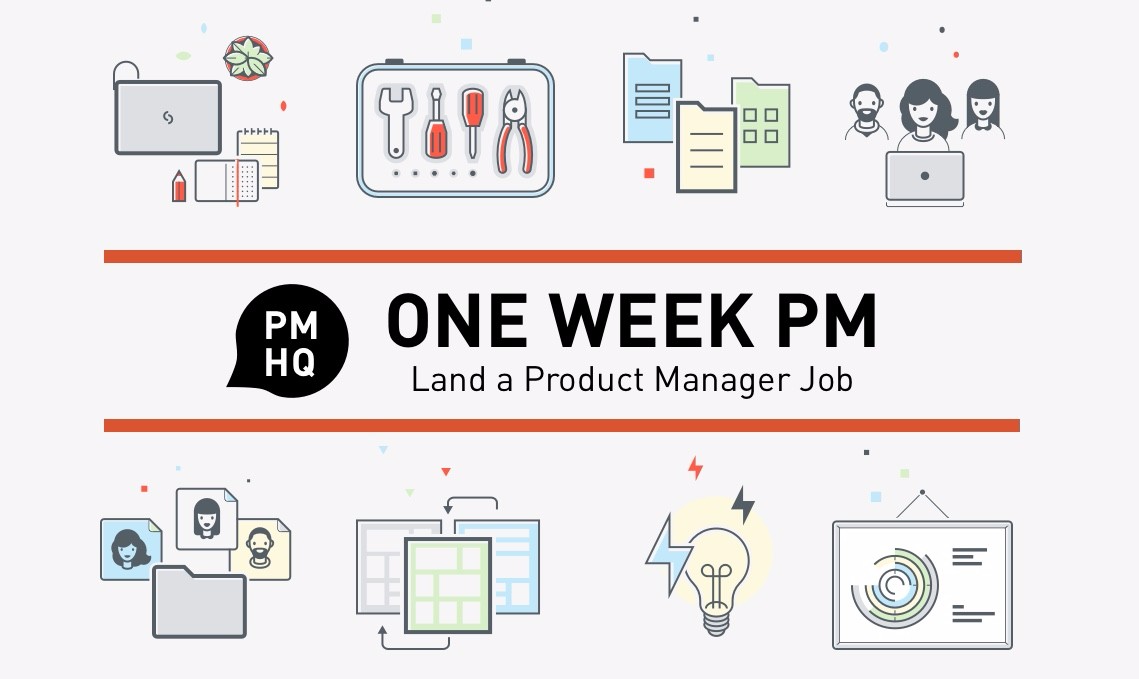 The One Week PM course will arm you with everything you need to know from: learning the essential fundamentals of product management, creating your own PM project, and dominating your product management interviews.
Here's what you'll get:
Day 1: Learn about the role of a PM, the ideal skill-sets to develop, the process of working with cross-functional teams, the product lifecycle and development cycle, popular development methodologies and product ideation
Day 2: Structuring and conducting proper user research & user interviews
Day 3: Key components of writing a comprehensive product spec and how to estimate feature development timelines
Day 4: The process of wireframing, prototyping, and conducting usability tests
Day 5: Managing a product backlog and creating a product roadmap
Day 6: The fundamentals of marketing and core technology concepts for PMs
Day 7: The most important frameworks and methods for answering the most popular PM interview questions and the insider tips to standing out as a candidate. Walkthroughs of real case studies used to land product management job offers.
Salepage: One Week PM
Proof: